"The finest living traditional banjo player, and perhaps the best that ever lived..."
Earl Scruggs

John Denver invited Connor and his banjo on-stage to do , 'Grandma's Feather Bed' "he brought the house down.." Variety Magazine

"He's a knockout." Leonard Bernstein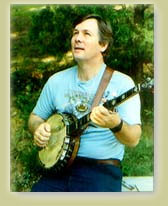 Jim Connor
For some people music making is as natural and inevitable as cool, fresh water bubbling up from a deep underground spring. That's the way it is with Gadsden, Alabama native Jim Connor.
Jim has been playing, singing and composing since high school. Nearly four years at Harvard acquainted him with popular folk groups. He changed his major from engineering to humanities, transferred to Birmingham Southern where he graduated, and the rest, as they say, is music history.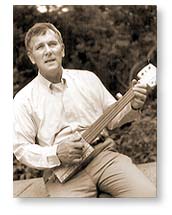 He's a recording artist, former member of the Kingston Trio and the writer of John Denver's country classic "Grandma's Feather Bed." His love of the folk tradition Jim traces to the songs his Tennessee grandmother taught him ' and "Uncle" Arthur Kuykendall, from whom he learned "frailing" on the banjo.

Jim has written a Broadway-bound musical, composed a piano concerto and a symphony for banjo, guitar, harmonica and is a yodeler .